[FREE DOWNLOAD]
LNG Custody Transfer Handbook (5th Edition: 2017)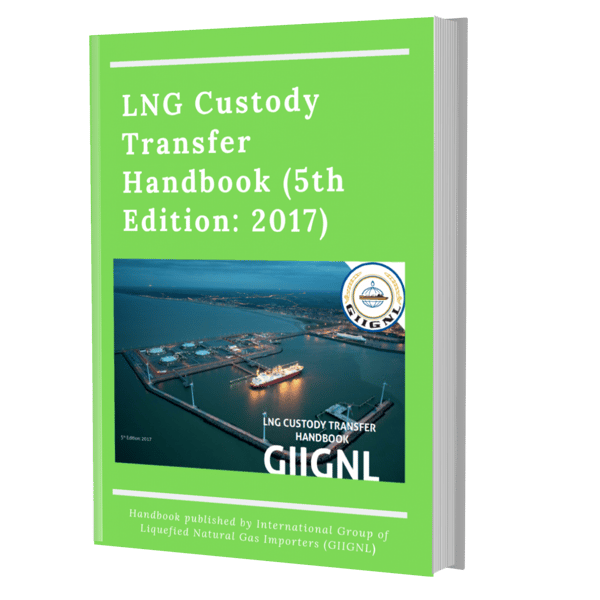 To learn more about the best practices of various LNG operations, the International Group of Liquefied Natural Gas Importers (GIIGNL) has published the latest edition of the LNG Custody Transfer Handbook. The handbook aims to set out the practical issues and requirements to guide and facilitate a skilled operator team to work out a suitable procedure for a specific LNG ship­-shore custody transfer application.
The handbook also includes a guide for key LNG operations such as
Partial (un)loading

Ship-to-ship LNG transfer

Reloading at LNG import terminals.​​​​​​​​​​​​​​​​